There will be no afterschool tutoring and no afterschool boys & girls club today, January 26th (Thursday).

ATTENTION Parents, Guardians & Senior Class: On Friday, Jan. 27th @ Noon there will be a representative from the college to help with filing the FASFA for all seniors. Please bring your 20-21 tax return & student's social security number. Help will be located in the HS Computer Lab.

The HS Girls BB Game vs Williston Trinity on Saturday, Jan. 21st has changed from 2:00 PM to 11:00 AM. Set your alarms earlier and we will see you there!

Mandaree School announces the 2023 Valedictorian & Salutatorian BrandeeRhae Mays & Elmer Flying Horse, Jr. CONGRATULATIONS to you both.

There is NO PARKING ALLOWED in front of the school during events or school day. The loop is for Dropping Off or Picking Up ONLY. Please park in the parking lot. Thank you.

• Girls Basketball away game Friday Jan. 6th vs Standing Rock. JV Game @ 5pm Varsity to follow. Bus @ 9:30am

Enrichment/Tutoring Friday, Jan. 6th. Saturday Academy Jan. 7th 9am-3pm

All Student Athletes please enter & exit through the front door of the school. Girls Basketball practice @ 2pm this afternoon Boys Basketball practice @ 6pm today. Cheerleading Practice today 5-6pm. Warriors Basketball Teams will be leaving the school @ 8am, Saturday, December 31st for the games @ the Minot State Dome Saturday, December 31st Warriors vs Warwick @ 12pm & Lady Warriors vs Garrison @ 6pm

• Warriors Basketball teams will be leaving the school @ 7am, Wednesday December 28th for McLaughlin, SD • Wednesday, December 28th Lady Warriors vs Pine Ridge @ 3pm & Warriors vs McLaughlin @ 6pm • Thursday, December 29th Lady Warriors vs St. Francis @ 10:30am & Warriors vs Little Pine @ 12pm • Warriors Basketball Teams will be leaving the school @ 8am, Saturday, December 31st for Minot. Games will be held at the Dome @ Minot State Warriors vs Warwick @ 12pm & Lady Warriors vs Garrison @ 6pm

The basketball game vs White Shield has been cancelled due to the weather.

How attendance & grades will be done for December Virtual Days. Parent/Guardian's Guide.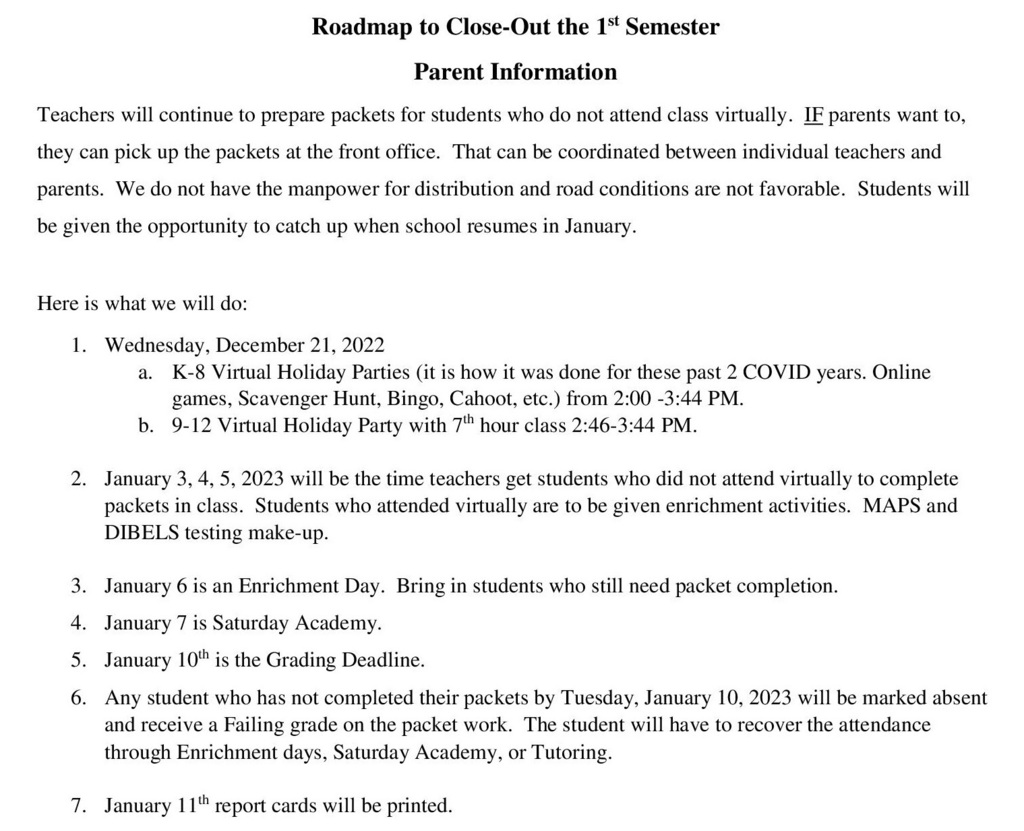 WINTER IS HERE! The Transportation Director would like to remind Parents/Guardians that students that are not dressed adequately for the weather will not be permitted to ride the bus. Also if Parents/Guardians bring students to school not dressed for the weather, they will be sent home to change.

Fall Festival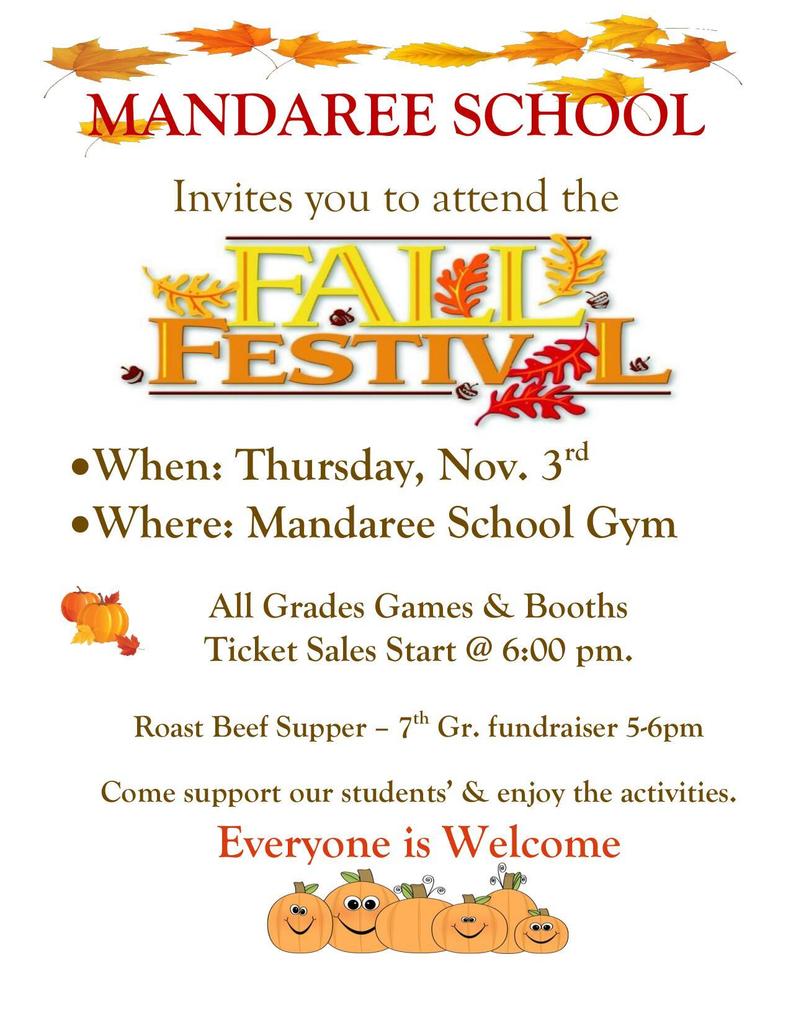 District 15 Girls Volleyball continues today in New Town. Mandaree Lady Warriors play the second match today @ approximately 4:00 pm. Bus will leave @ 2:00 pm. GO WARRIORS!!

Join the Fun!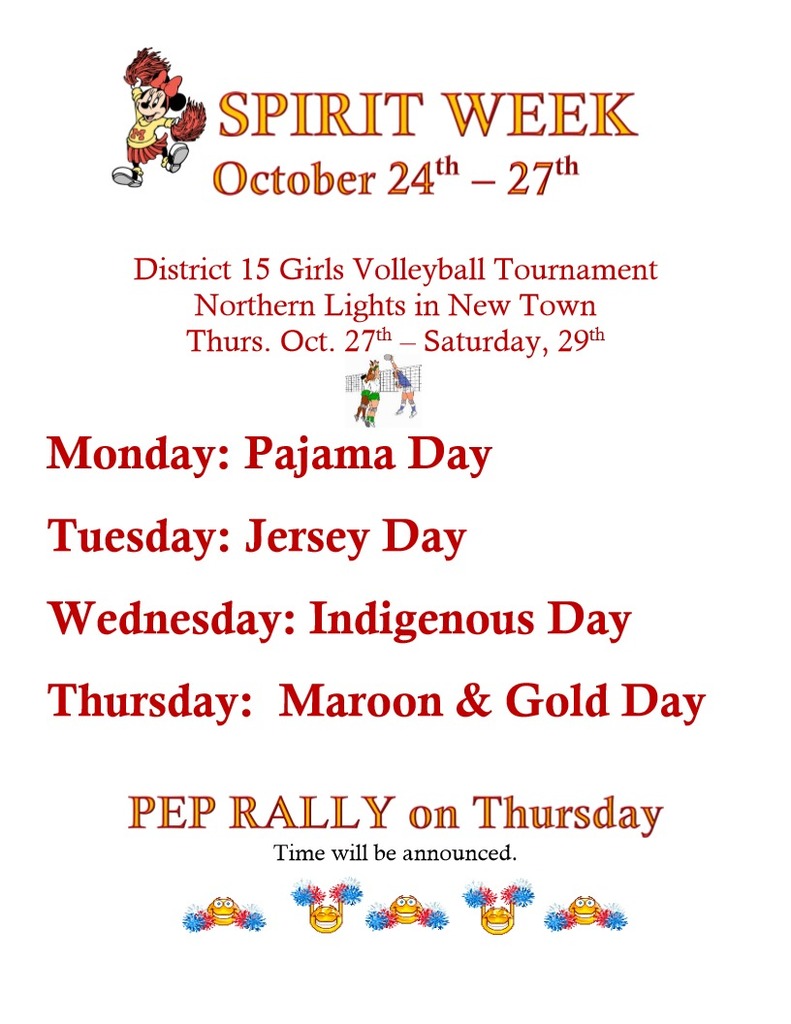 We had a great field trip to Healing Horse Ranch last week!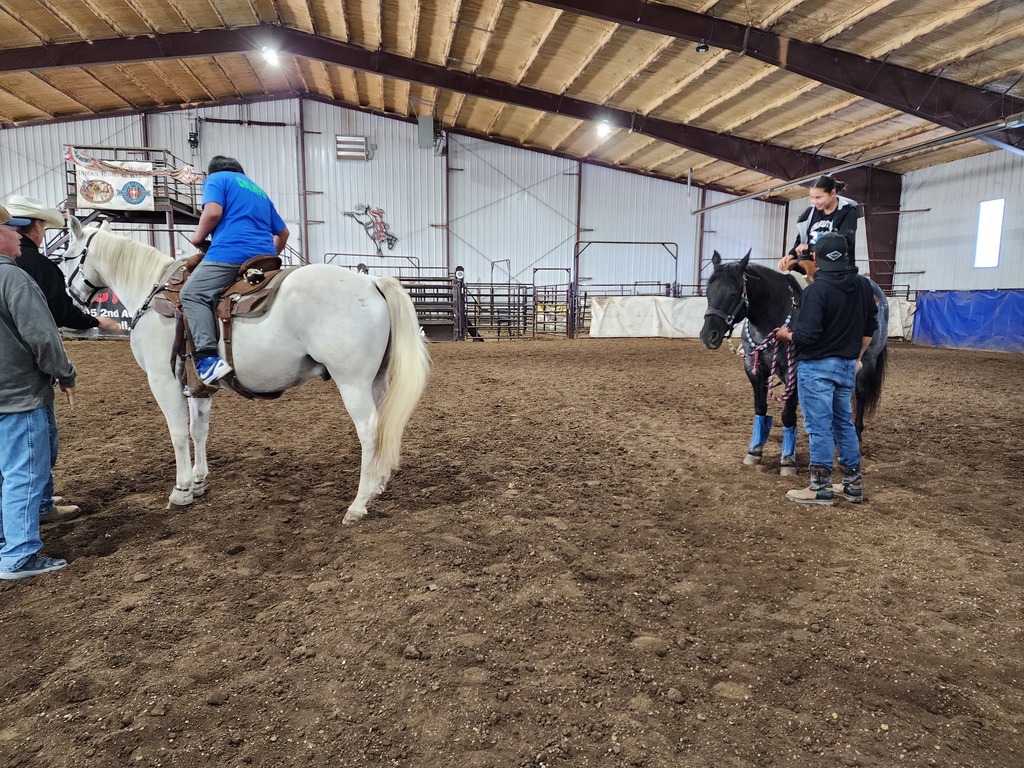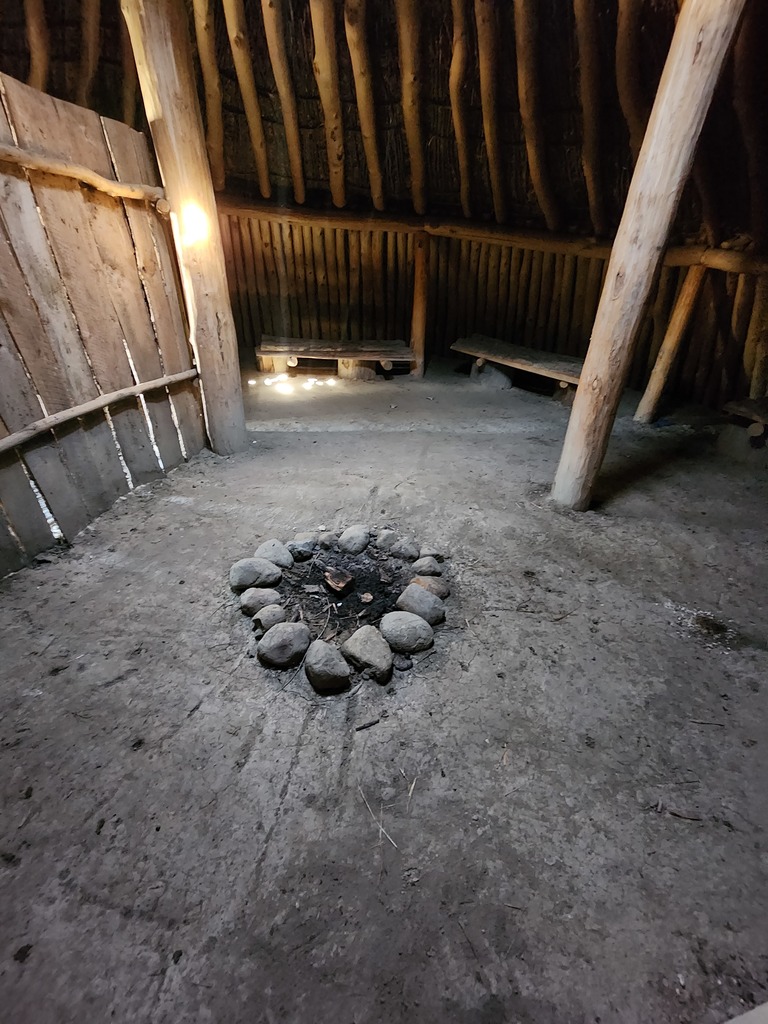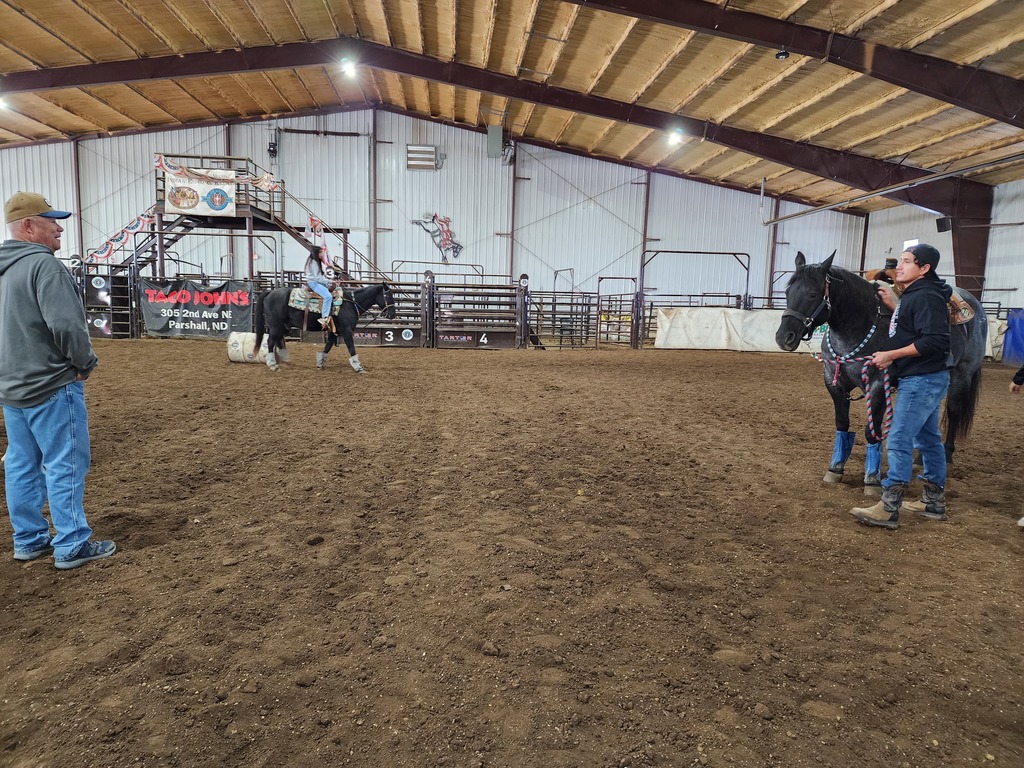 Friday, Oct. 14th is an Enrichment/Tutoring day, it also serves as attendance recovery. Contact your student's teacher about attending. Saturday Academy this Saturday, sign up sheets are in the front office.

VOLLEYBALL HOME GAMES next week! Monday Oct. 10th vs Williston Trinity & Tuesday, Oct. 11th vs Parshall. JV games @5pm, Varsity games to follow. Come support our Lady Warriors!

Next week's plan for Oct 5 & 6.