There will be a Dual Credit Enrollment Parent/Student meeting with NHS College on Monday, May 15th, 2023 at 5:00pm in the school cafeteria.

The Mandaree Awards Banquet will be held on Thursday, May 11th, 2023 at 6:00 pm in the Gym

REMINDER: Friday, April 28th Snow Day NO SCHOOL

Spring Break Monday, April 3rd to Monday, April 10th School resumes 8:14 AM on Tuesday, April 11th .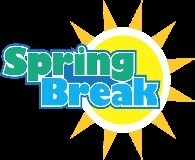 Cyber Security Presentation Today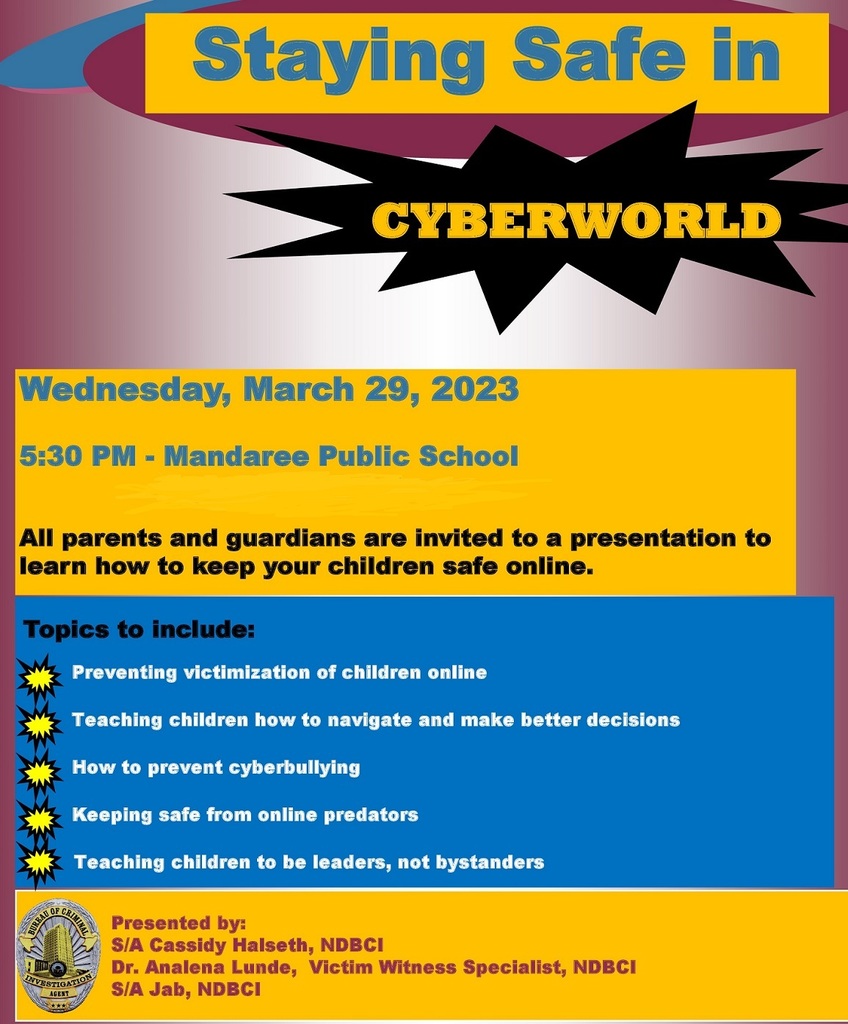 REMINDER: Tomorrow, March 30th Community Meal w/students. Turkey, Ham & all the fixings. Spring Concert to follow. We look forward to seeing you all.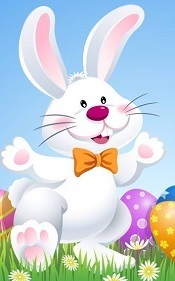 Today's Schedule: Pep Rally @ 12:45 pm, Team Bus leaves @ 1:15pm, Student Dismissal Buses Run @ 1:30pm.

MONDAY SCHEDULE : Pep Rally @ 12:45 pm, Team Bus leaves @ 1:15pm, Schoolwide Dismissal Buses run @ 1:30

REGION 8 TOURNAMENT @ the Four Bears Event Center begins Monday, March 6th. Quarter finals games begin @ 3:00 pm. Game 1 Mandaree vs Powers Lake/Burke Central Game 2 Trenton vs Stanley Game 3 White Shield vs Divide County Game 4 Kenmare/Bowbells vs Williston Trinity Good Luck to all Teams & Coaches!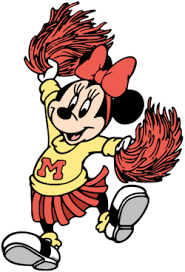 • Student Council is fundraising for an upcoming conference trip by selling Boys District T-shirts for $25 ea. Please support Student Council it is greatly appreciated. There are also Lady Warriors Regional T-shirts left for sale $10 each, buy as a keepsake. Contact Ms. Poitra or any Student Council member if interested.

District 15 Boys Tournament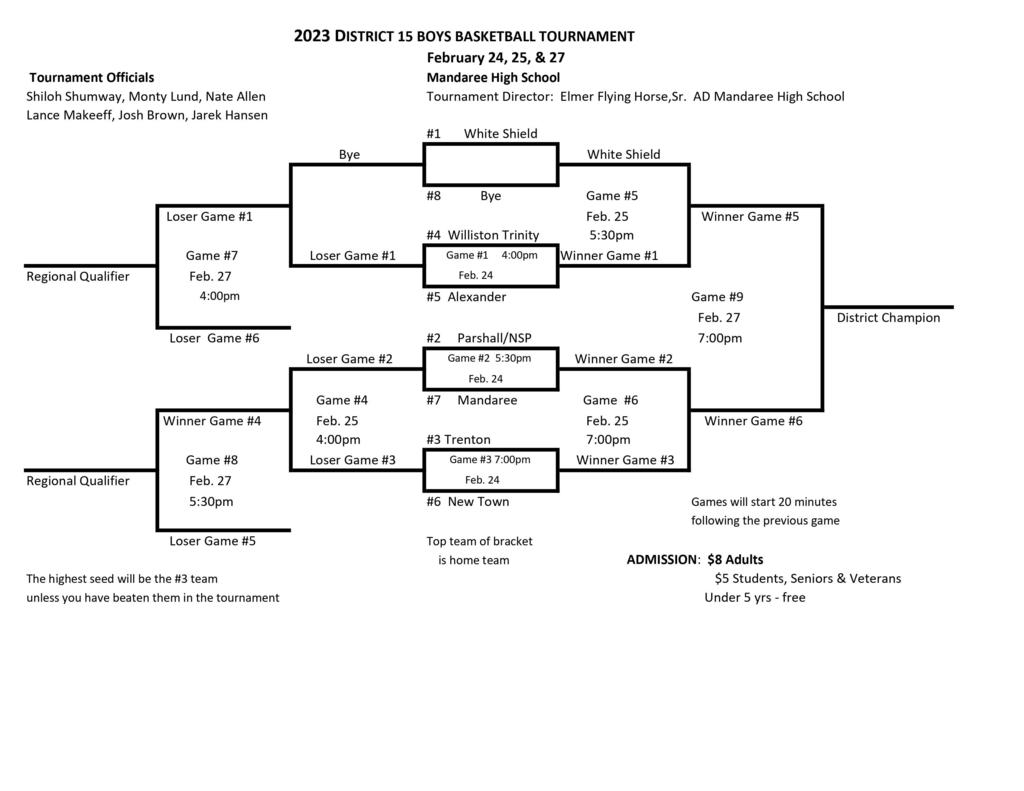 Congratulations to David Cox & Keilah Standish, McKenzie County Spelling Bee Winners! Job well done to all our students who competed.

There will be no afterschool tutoring and no afterschool boys & girls club today, January 26th (Thursday).

ATTENTION Parents, Guardians & Senior Class: On Friday, Jan. 27th @ Noon there will be a representative from the college to help with filing the FASFA for all seniors. Please bring your 20-21 tax return & student's social security number. Help will be located in the HS Computer Lab.

The HS Girls BB Game vs Williston Trinity on Saturday, Jan. 21st has changed from 2:00 PM to 11:00 AM. Set your alarms earlier and we will see you there!

Mandaree School announces the 2023 Valedictorian & Salutatorian BrandeeRhae Mays & Elmer Flying Horse, Jr. CONGRATULATIONS to you both.

There is NO PARKING ALLOWED in front of the school during events or school day. The loop is for Dropping Off or Picking Up ONLY. Please park in the parking lot. Thank you.

• Girls Basketball away game Friday Jan. 6th vs Standing Rock. JV Game @ 5pm Varsity to follow. Bus @ 9:30am

Enrichment/Tutoring Friday, Jan. 6th. Saturday Academy Jan. 7th 9am-3pm